DONATE NOW



Versão em Português



Materia with id: 5274 has no published content for language: en_us @ MATERIA-4369-en_us -> 1:521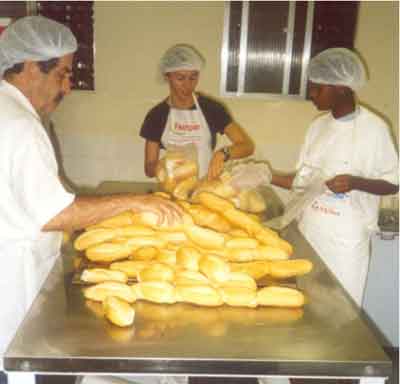 Centro Cultural Roda Viva - RJ

The project "Centro Cltural Roda Viva – open doors to the future", consists in the expansion of attendance in the "line Family – Comunity – School", offered by the Roda Viva Project Association in Borel. The project has broad and diverse objectives, stimulating the community and the social participation.

They aim to awake the interest of children and adolescents through cultural and sport activities, offering professionalizing courses and generating income, helping an environment that supports education, helping to form conscientious citizens able to create changes in the community they live in.

Through the start of a community library equipped with books, toys and video and the implementation of professionalizing courses of bakery, hairstyling and computer science, they aim to improve the quality of life of the families and the relations inside the community.

With all this, the project expects to support 1300 teenagers with its bakery courses, hairstyling workshops, computer science, aiming the digital inclusion and the professional qualification to generate income for themselves. Also, the school supports activities, sports workshops, art workshops, dance classes and other activities that take place in the library like the reading workshop and the toy-video activities.

Keeping these activities in mind, the centro Cutural Roda Viva seeks to reduce school delinquency and improve the educative processes, facilitating school integration.